Creative Robot Education 'ROBOTIS KIDSLAB'
ROBOTIS 'KIDSLAB' is a creative robot education curriculum created by world-class robotics scholars. It is a hands-on creative education solution that develops an engineering mind through algorithms. The ROBOTIS kits used in educational and research robots from kindergarten to elementary, junior high and high school are also used in various joint robots and humanoid contests.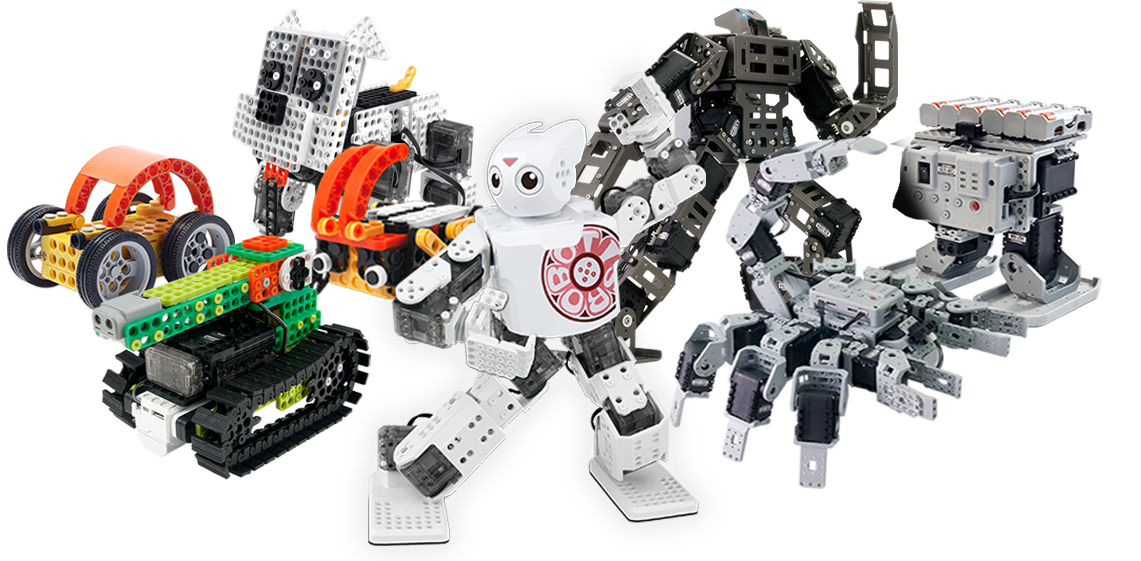 Robot Building Solution "Dynamixel"
Our products are sold to over 60 countries world-wide and is used in various field such as: Kinetic Art, STEAM Education, Robot Sports, Rescue/Surveillance, Medical/Military, etc. We provide solutions for professionals in each field to implement their creative ideas as real robots and focus on supplying drive devices, controllers, development platforms, and humanoids.