Eunchan Park the "Happy Things Maker!"
페이지 정보
작성일

2017/05/31 10:33 Hit3,324
Please introduce yourself.
Hi, my name is Eunchan Park. I'd like to be known as the "Happy Things Maker!" Although I majored robotics, I have a lot of interest in humanities. I enjoy and love making things that make people happy. While finding a way to do this, I thought it made sense to make people happy with what I can do best, building humanoid robots. People develop things for the better of mankind, and it's actually the same with robots. I think humanoids are the best form of robotics to share our feelings with as they have a similar form like us.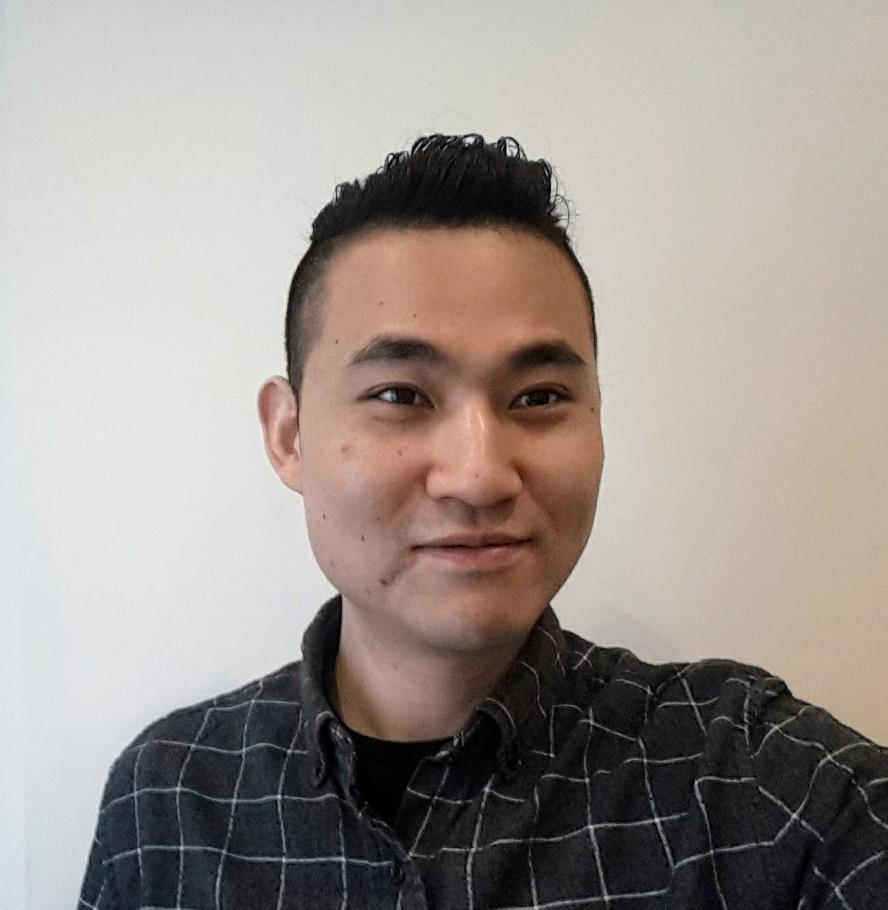 How did you end up working with robots?
I was born as a son of a farm machinery repair center owner. Having such an environment to grow up in taught me at an early age that small parts can gather to transform into something that can do great works. Mechanical talks came naturally and entering mechanic craft competitions naturally followed. I grew up with more curiosity each day, and one day it finally clicked! I thought to myself "I want to control these machines!" My father's machines carried out only simple tasks, spin and stop. I wanted to set a time, location, and condition for these machines to operate in. As I entered middle school, I learned that this was called programming. Come to think of it. I think everything around me since birth, set me up, bound to make robots. I eventually started robotics in my freshman year at college and that's when I came across Dynamixels. It was everything I ever dreamed of. 
Your Drinky Robot became quite famous in 2016 and it eventually ended up in museums,
what new robot theme are you working on these days?
I'd like to continue developing robots that make people happy. One of my dreams is to go on a busking trip with my robot, and I am working hard to make this happen. When music, humanoid robot, audience, and musical instruments come together, it becomes art and also becomes a thick line that connects robots to our feelings. These days, I am working on a robot that can sympathize between time and space. Please look forward to seeing more of my happy robots!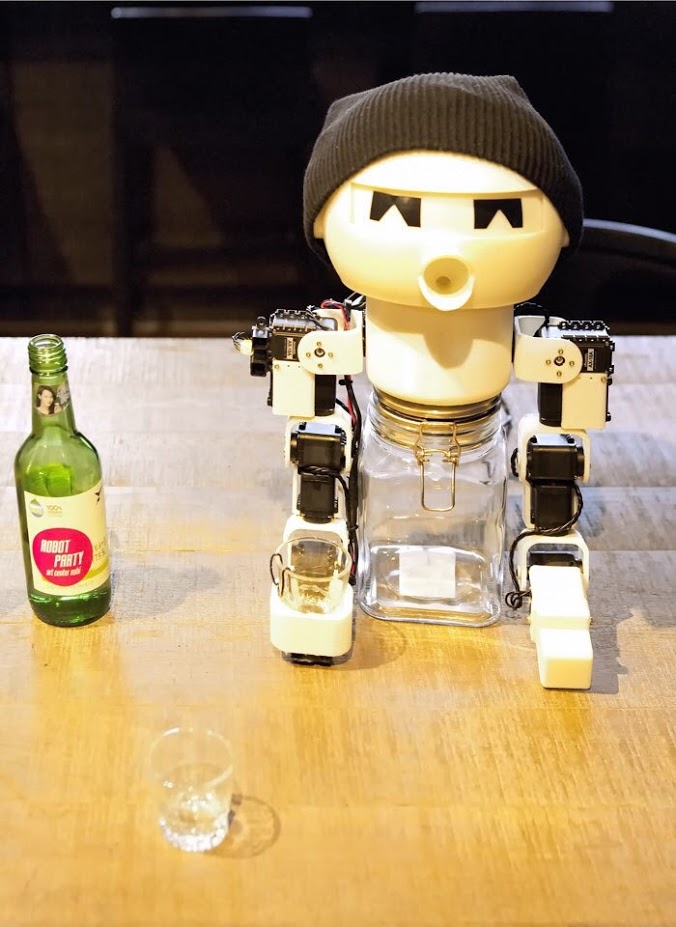 I've seen your slogan about wanting to be a "Happy Things Maker". How do you think robots can make people happy?
Robots are like TV and media. They can't do the housework for us but helps relieve our stress and gives us the energy and laughter to live with an optimistic mind and even deeply moves us while we're watching it. Robot can make us happy too.  Even though my robot does not have a special function, it lets us think, smile, and can be a gift to someone. Although the technology that mankind is creating is focused and heading towards the same direction as capitalism, my robots are more towards making a movement to let technology progress for mankind. This is why even though my robot does not have any special capabilities, it can make people happy and bring smiles to their faces.
Now, the big question that many would have been curious about. Did you have a partner to drink with on the Christmas of 2013?
Christmas of 2012 was a lonely day for me but that loneliness is what triggered my idea. I thought to myself, "Maybe having someone to make cheers to would make me feel better," and it actually did. That year became my last lonely Christmas! I met my wife in 2013, and since then it's has been a lovely Christmas for me and Drinky too.
What does a robot mean to you?
To me, robot is media. It's like TV, radio, internet, PC, even smart devices because a robot is a medium that connect us to share our stories, feelings, and contents. My robot still does not have any cutting-edge capabilities and it makes me tired because I have to clean all of Drinky's parts. But, this robot has an interesting story to tell and expresses it in its own funny way. It gives me a reason to look forward to how much robots can do for mankind. I am a bit worried that robots may one day affect our relationships that we have offline.
Blog :

http://happythingsmaker.com
YouTube Channel
:
https://www.youtube.com/channel/UCmnEFUX2y0U0KaABP2VneQQ