[Marita Cheng] Making robotic arms for people with limited upper mobil…
페이지 정보
작성일

2014/04/08 14:22 Hit2,394
Q1. Please introduce yourself and the non-profit organization you started.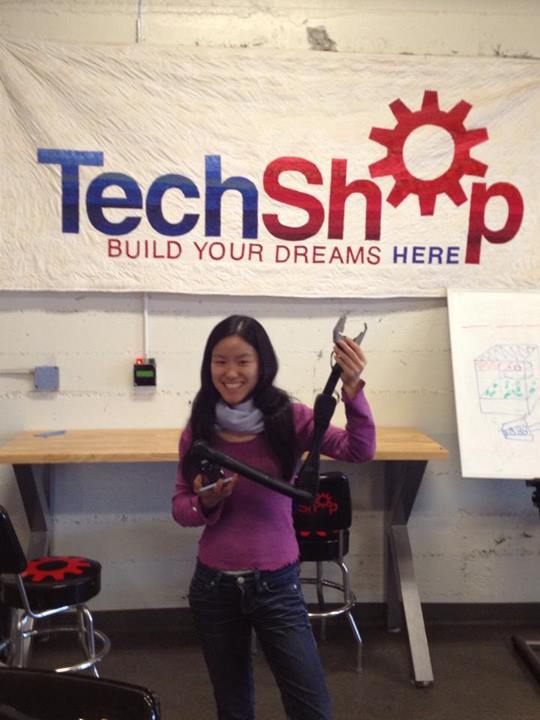 My name is Marita Cheng.  I have a Bachelor of  Mechatronics Engineering and Computer Science from the University of Melbourne.  In 2008, I started a non-profit  organization Robogals to get girls interested in engineering and technology careers and tertiary studies.  For my work with Robogals, I was named the 2012 Young Australian of  the Year.  Now in 2014, we have taught 17,000 girls robotics workshops.  I transitioned to a board position in Robogals at the end of 2012 and at the beginning of 2013, started 2Mar Robotics, making robotic arms for people with limited upper mobility. 
Q2. How do your robots help disabled people and why did you select the MX-28R for your robotic arm? What controller and software tool did you use?

People with limited upper mobility may not be able to lift anything, or move their arms around.  The robotic arm can do that for them and for example, pick up food for them to eat, or a drink for them to drink.  We use the MX-28T, MX-64T and MX-106T series, because TTL communication seemed to be a simpler protocol than the R-series.  We used the Arbotix controller and coded in Arduino.
Q3. Did you experience any difficulties while synchronizing the app and robot movement? Any Bluetooth delays? If yes, please elaborate.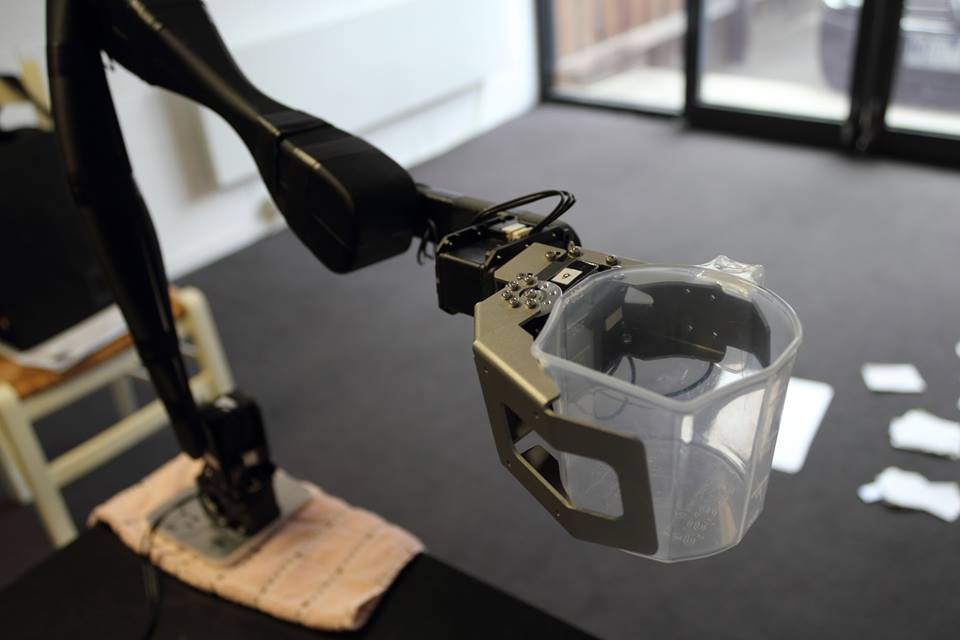 No, it only took a couple of days to set up the Bluetooth control.  And it's always been very reliable, with a round
trip of 100ms. 
Q4. What is your vision for robotics and what motivates you?
I want to bring robots into the world to help people in their everyday lives.  I haven't achieved that goal yet, so I find it very motivating.
Q5. Last but not least, how would you define "robot"? (what does "robot" mean to you?)
A robot is a device that has at least some agency.